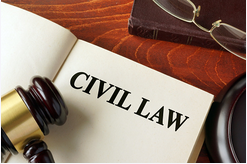 Reiser Law Group - Civil Litigation

Civil litigation
: is a legal process in which criminal charges and penalties are not at issue. When two or more parties become embroiled in such a non-criminal legal dispute, the case is presented at a trial where plaintiffs seek compensation or other damages from defendants.
Civil litigation: is the process in which civil matters are resolved in a court of law. Civil matters can be described as situations dealing with relationships between people, such as a marriage, or a contract dispute between corporations.

Protect yourself, call the
Reiser Law Group for a consultation @
801-557-4300 or email:
hal@reiserlawyers.com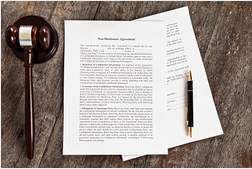 Contract Disputes

Civil Contract: Cases involve conflicts between people or institutions such as businesses, typically over money.

A civil case usually begins when one person or business (the "plaintiff") claims to have been harmed by the actions of another person or business (the "defendant") and asks the court for relief by filing a "complaint" and starting a court case. The plaintiff may ask the court to award "damages" (money to compensate the plaintiff for any harm suffered), or may ask for an "injunction" to prevent the defendant from doing something or to require the defendant to do something, or may seek a "declaratory judgment" in which the court determines the parties' rights under a contract or statute.

Eventually, to resolve the case, the court (by way of a judge or jury) will determine the facts of the case (in other words, figure out what really happened) and will apply the appropriate law to those facts. Based on this application of the law to the facts, the court or jury will decide what legal consequences ultimately flow from the parties' actions.
A case also might be resolved by the parties themselves. At any time during the course of a case, the parties can agree to resolve their disputes and reach a compromise to avoid the expense of trial or the risk of losing at trial. Settlement often involves the payment of money and can even be structured to result in an enforceable judgment.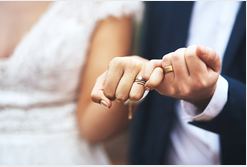 Marriage - Prenuptial - Divorce

Marriage law: Refers to the legal requirements that determine the validity of a marriage. The legal requirements and rules around marriage can differ from state to state. This can include details on how to obtain a marriage license and the requirements to do so, as well as big picture issues such as who can marry whom.
Planning in this area of law requires and understanding of property law and registration / ownership of assets owned and how their held in addition to many other various planning techniques.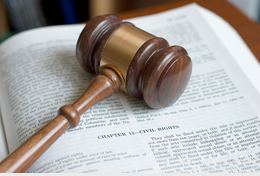 Tort Claims - Equitable Claims

Tort Claims: A "tort" is a wrongful act (sometimes called a "tortious" act), other than a breach of contract, that results in injury to someone's person, property, reputation, or the like, for which the injured person is entitled to compensation. Cases involving claims for such things as personal injury, battery, negligence, defamation, medical malpractice, fraud, and many others, are all examples.
Equitable Claims: An "equitable claim" asks the court to order a party to take some action or stop some action. It may or may not be joined with a claim for monetary damages. Cases where a party is seeking a temporary restraining order or injunction to stop something (perhaps the destruction of property, the improper transfer of land, the solicitation of a business' customers) are examples.